AC Motors
The wide range of models, types and powers of our AC Motors allows us to cover applications in all industrial sectors, and in general wherever high efficiency and maximum reliability is required
Medium and low voltage AC Motors
Our AC motors series MVE/MVT are used in various sector: Energy, Chemicals, Naval, Generators and Pumps, Mining, Ventilation.
Power from 0,12 to 1250 kW
Voltages from 2 to 11 KV (low voltage motors available in 230/400/690V)
Squirrel cage motor
Available frame size from 63 to 500mm
Poles availability 2-4-6-8-10-12-16 poles
Available also with double polarity: 2/4–4/6-4/8-6/8 poles
Cooling IC411 (autoventilated), IC416 (servoventilated), IC86W (air/water exchanger) & IC666 (air/air exchanger)
Protection IP55
Insulation class F temperature rise B
Multi frequency and multi voltage
Standards IEC 60034 – 60072 – 60079-15 – DIN VDE 0530 – NEMA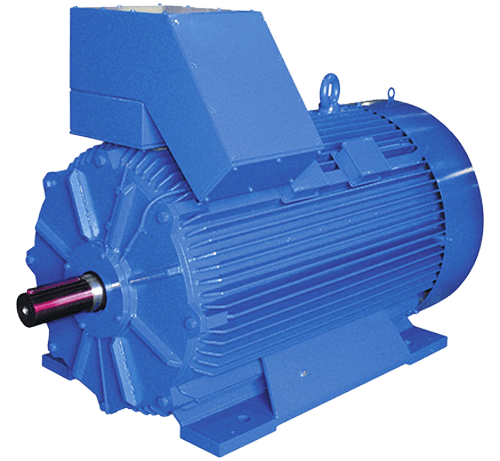 Square laminated AC motor AMP series
The AMP square frame AC motors are developed and designed for vectorial inverter using and to achieve the same dynamic performance as for DC motor series.
The AMP series respond to the requirements for all the industrial applications that require speed variation, in the industries of steel, lifting, mining, cement, cable cars, paper, plastic, rubber, cables, ropes, etc
Available power from 17 to 1000kW at 1500 rpm, in protection degree IP23 with IC06 cooling or in protection IP54/55 with IC416 cooling
7 different frame sizes: 112-132-160-180-225-280-355
Fully laminated square frame design that facilitate its integration into all types of machinery
IEC600 34 standards
Other cooling forms (in IC666 or IC86W with exchanger) are available on request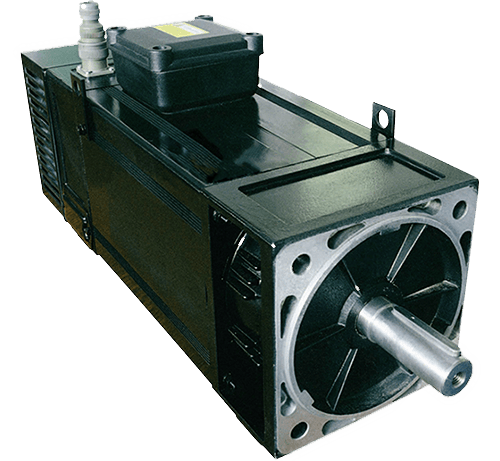 Wound rotor AC motors SRM type
Wound rotor AC motor for special industrial applications that require high starting torque and for liftings
Available power from 2,2 to 340kW
slip ring rotor
Available polarity: 2-4-6-8-10
Cooling form IC411 (self-ventilated)
Protection IP55 – insulation class F
mounting IM1001, IM3001, IM2001 and their combinations
Wide range of accessories
Special solutions on request (both mechanical and electrical)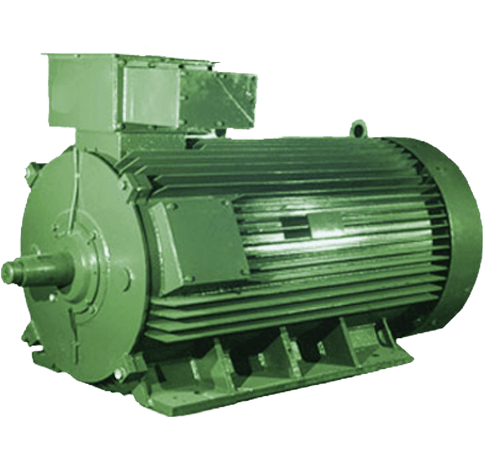 Roller tables induction motors TTM series
TTM motor series have been designed to drive roller table for rolling mills in heavy duty iron and steel manufacturing
The motors are oversized in terms of mechanical and electrical engineering and are also suitable to be controlled by variable frequency inverter
IEC-VDE-NFC-BS-CEI Standards
Available polarity 4-6-8-10-12-16-20-24-30
5 different frame size h= 80-100-132-160-200mm
Cooling form IC410 (without ventilation)
Protection IP55
Wide range of accessories
Special solutions on request (both mechanical and electrical)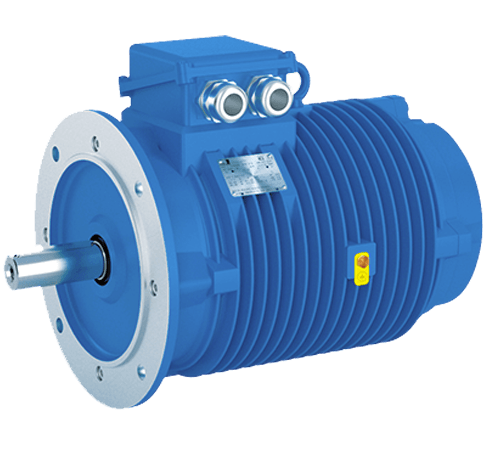 Brushless motors BRS series
BRS servomotors series ensure high dynamic performances and the maximum versatility
The Boron Iron Neodymium magnets used in the motors ensures motors with high power, capable of high overload without the risk of demagnetization
The magnetic circuit has been studied to allow the motors to produce sinusoidal power with reduced torque ripples
Low rotor inertia allow quickly accelerations and decelerations
Our servomotors are compatible with any drive directly fed by power grid of 220/240Vac and 380/460Vac.
Winding threephase with Y connection without accessibile neutral wire
Insulation Class H
Temperature rise Class F (dTmax=105K)
Protection degree IP54
Feedback device 2 poles resolver
Available cooling IC 410 (closed motor, without ventilation) or IC 416 (axial servoventilation)
Mounting form IM B5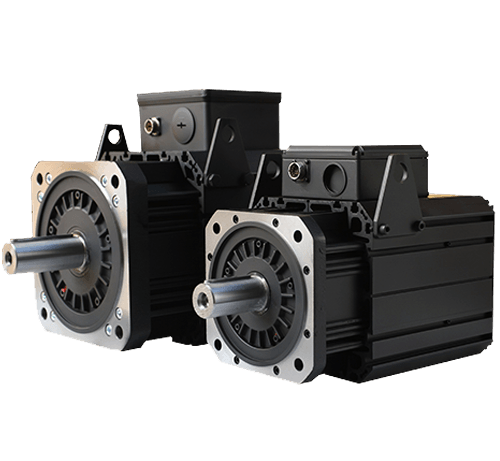 Via Giuseppe Garibaldi, 27/C
20018 – Sedriano (MI)